I came across ants building a tower (mound) and when you look down from the top, it looks like a donut with sprinkles.
This ant mound got my attention because I have never seen mounds like this one. You can see in the side view photo that this ant mound looks more like a tower. It was about 1 inch tall.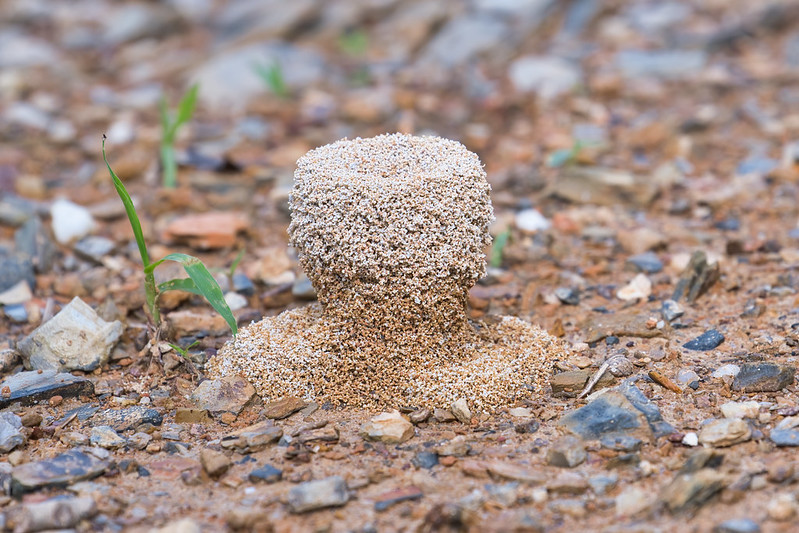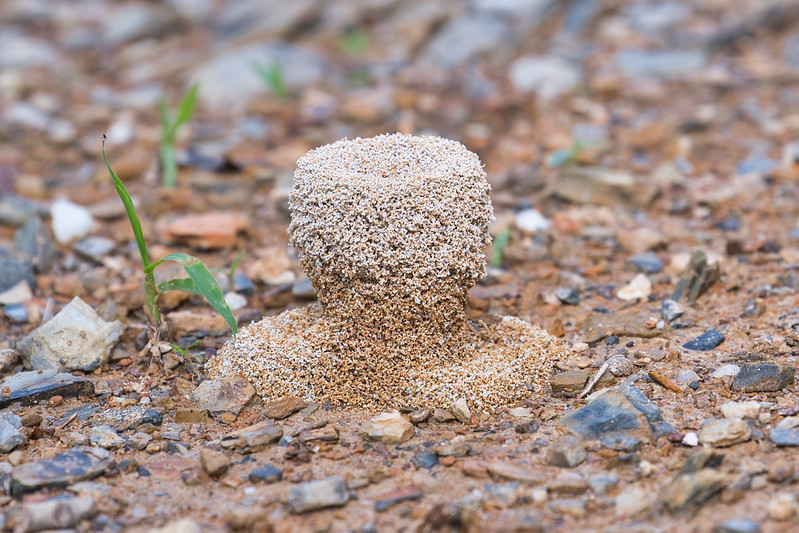 How I Got The Shot: Ants Making Donuts With Sprinkles
These tiny ants were on a country road here in Arkansas near the Ouachita National Forest. I photographed the ant mound from above and from the side while hand-holding my camera and lens.
Gear Used:
Camera: Fujifilm X-T3
Lens: Canon EF 100-400 mm f/4.5-5.6 L IS II USM (attached with a Fringer EF-FX Pro)
Technical:
Location: Ouachita Mountains (Arkansas)
Date and Time Taken: September 4, 2020 (2:55:52 P.M.)
Aperture Priority
Aperture: f8.0
Shutter speed: 1/640 sec. (as determined by the camera)
ISO: 800
White Balance: Auto
Metering Mode: Multi
Back-button Focus
Single Point Focus
Exposure Compensation: +0.33
Focal Length: 400 mm
Processed With Luminar 4
Related Posts: