I think the Deer were easier to approach years ago at the Sequoyah National Wildlife Refuge in Oklahoma. I photographed this Whitetail Fawn back in August 2009.
The Refuge has been putting new gravel on the roads and this gravel makes lots of noise. I'm not complaining because any improvement is good. I also think the wild hog eradication has something to do with it. All that shooting pushes the deer back into cover.
I photograph deer close to the road but it seems more difficult now.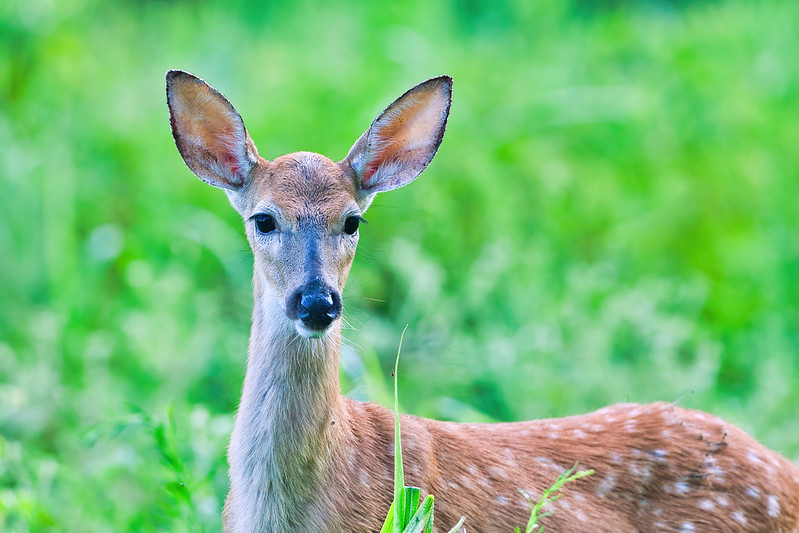 I photographed this Fawn from my pickup. I had my camera and lens resting on a bean bag draped over the open window of my pickup.
Gear Used:
Camera: Canon EOS 1D Mark III
Lens: Canon EF 500 mm f/4L IS
Technical:
Location: Sequoyah National Wildlife Refuge (Oklahoma)
Date & Time Taken: August 13, 2009 (07:30:49 A.M.)
Aperture Priority
Aperture: f5.6
Shutter speed: 1/250 sec. (as determined by the camera)
ISO: 800
White Balance: Auto
Metering Mode: Evaluative
Exposure Compensation: 0 EV
Back-button Focus
Single Point Focus
Focal Length: 500 mm
Processed With Luminar 4
Related Posts: