This is another one of my photos I had great timing on. Catching this Whitetail Doe getting ready to stick her tongue in the Fawns ear was lucky. I wished I would have gotten another shot with her tongue in the ear.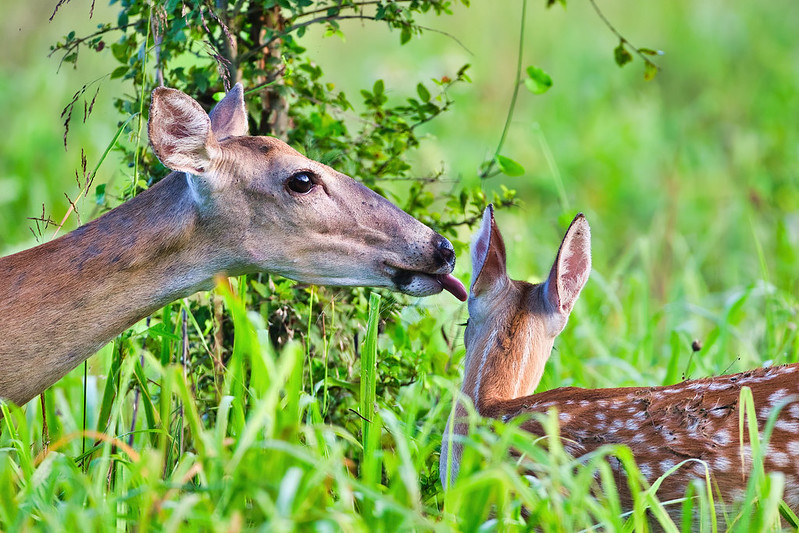 How I Got The Shot – Doe Sticking Tongue In Fawns Ear
I photographed this Doe and Fawn from my pickup while parked on the auto tour road at the Sequoyah National Wildlife Refuge. I had my camera and lens resting on a bean bag draped over the open window of my pickup.
Gear Used:
Camera: Canon EOS 1D Mark III
Lens: Canon EF 500 mm f/4L IS
Technical:
Location: Sequoyah National Wildlife Refuge (Oklahoma)
Date & Time Taken: August 8, 2010 (07:10:54 A.M.)
Aperture Priority
Aperture: f5.0
Shutter speed: 1/1000 sec. (as determined by the camera)
ISO: 1250
White Balance: Auto
Metering Mode: Evaluative
Exposure Compensation: 0 EV
Back-button Focus
Single Point Focus
Focal Length: 500 mm
Processed With Luminar 4
Related Posts: