I missed seeing this Whitetail Buck the first time I drove by but spotted it on the return trip. This was back in June (2014) at the Sequoyah National Wildlife Refuge in Oklahoma. You can see that it is in velvet. I had poor light for this photo so I had to set my ISO high but I think this photo shows how well these deer can hide and how I could miss seeing it the first time.
2014 was an exceptional year for viewing Whitetail Bucks at this refuge. They were hanging closer to the roads than they normally do.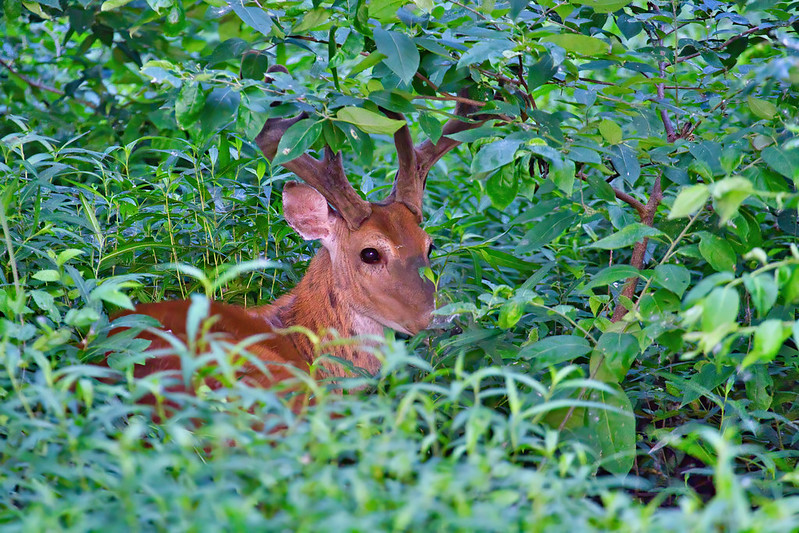 I had my camera and lens resting on a bean bag draped over the open window of my pickup.
Gear Used:
Camera: Canon EOS 7D
Lens: Canon EF 100-400 mm f/4.5-5.6L IS USM
Technical:
Location: Sequoyah National Wildlife Refuge (Oklahoma)
Date Taken: June 26, 2014
Aperture Priority
Aperture: f5.6
Shutter speed: 1/250 sec. (as determined by the camera)
ISO: 3200
White Balance: Auto
Metering Mode: Evaluative
Exposure Compensation: 0 EV
Back-button Focus
Single Point Focus
Focal Length: 400 mm
Processed With Luminar 4
Related Posts