At the Wichita Mountains Wildlife Refuge in Oklahoma, it must stay cold for a long period of time, because this Doe appears to have longer than average hair. I saw several other Deer with long hair like this one.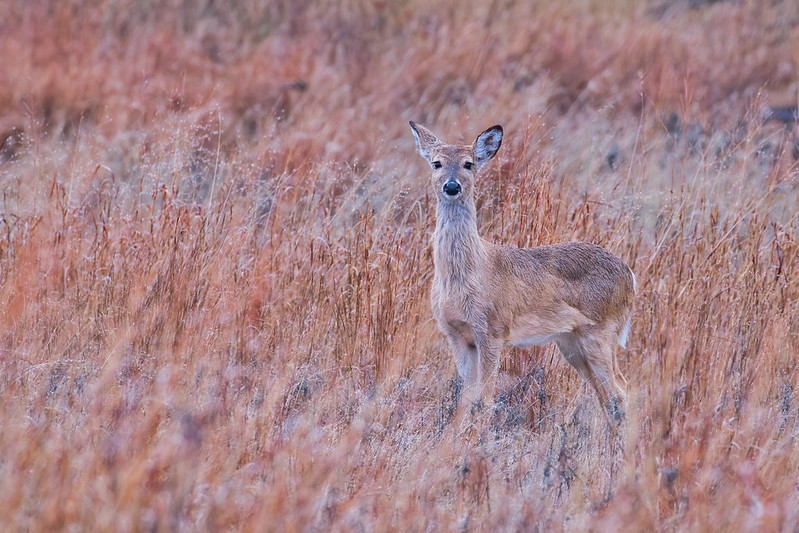 How I Got The Shot – Whitetail Doe With Long Hair
I had a Fujifilm X-T3 camera with a Canon EF 100-400 mm f/4.5-5.6L IS II lens attached with a Fringer EF-FX Pro. I had this setup resting on a bean bag draped over the open window of my pickup.
Camera Settings
AV Mode
Back-button focus
Aperture f8.0
ISO 1600
Shutter speed – 1/350 sec.
Auto White Balance
Single Point, Continuous Auto Focus
Multi Metering
Focal Length – 400 mm
Here are several more photos I took last week at the Wichita Mountains Wildlife Refuge: