After this Great Blue Heron finished grooming it posed like this facing the sunrise. The way that it had its wings and neck feathers I thought made for a cool looking photograph.
I photographed this bird for two mornings while at the Sequoyah National Wildlife Refuge in Oklahoma. It had a great spot for catching shad and it didn't seem to care about people in the area.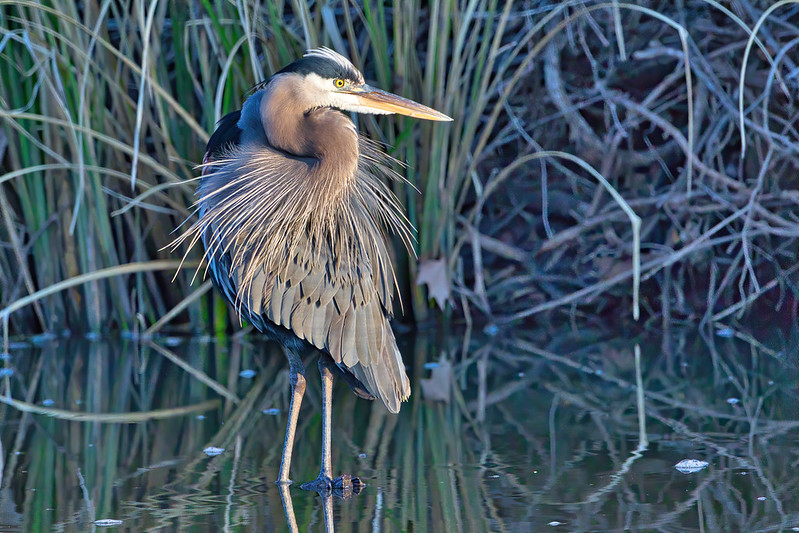 How I Got The Shot – Great Blue Heron After Grooming
As I wrote in my other blog posts in reference to this Great Blue Heron, it was near the bridge at Horton Slough. The bridge is before you go through the gate to start the auto tour road. I sat on a park bench across from the Heron with my Canon EOS 7D Mark II with a EF500 mm f/4L IS USM lens on a tripod.
My other photos of this Great Blue heron:
Great Blue Heron Catching Two Shad
Great Blue Heron Catching Shad