I photographed this bedded Whitetail Doe in the brush near Baker's Field. Baker's Field is on the west side of the road that leads to South Sally Jones Lake at the Sequoyah National Wildlife Refuge in Oklahoma. The Doe was in the wooded area past the field on the west side of the road near the parking area.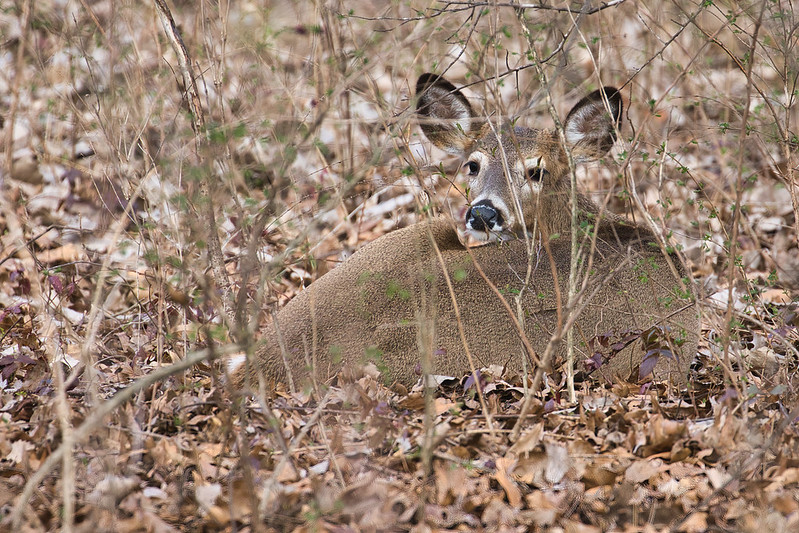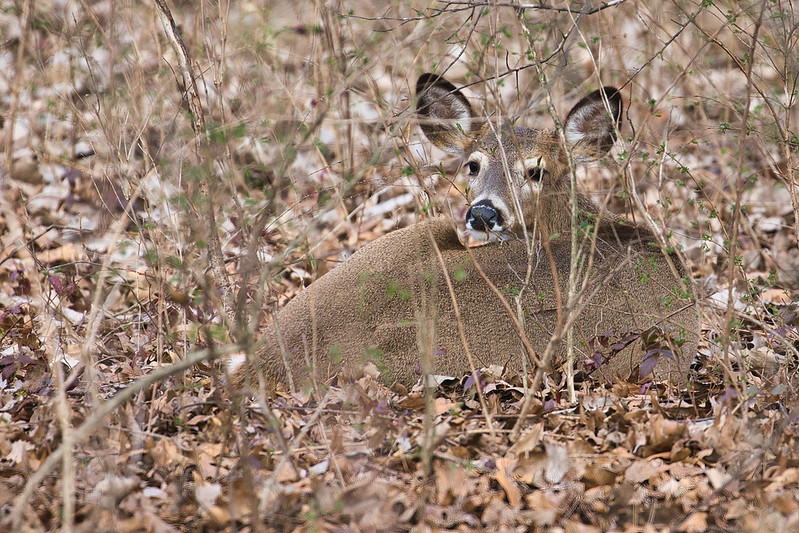 How I Got The Shot – Whitetail Doe
I was driving slow on this road going north toward the parking area. I almost missed seeing her because she blended in well with her surroundings. I see deer in this area a lot but this is the first time I saw one bedded this close to the road.
I had my Canon EOS 7D Mark II camera with a Canon EF 100-400 mm f/4.5-5.6L IS II lens attached resting on a bean bag draped over the open window of my pickup.
A few more photos of Whitetail Does from the Sequoyah National Wildlife Refuge: