This Whitetail Fawn bedded near the road at the Sequoyah National Wildlife Refuge in Oklahoma. A Doe was with the Fawn but she was in a location difficult to photograph.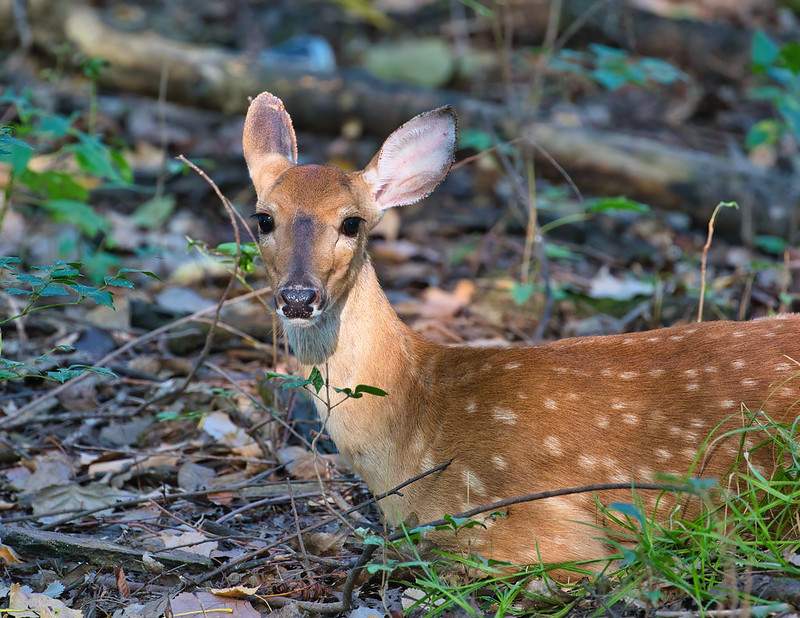 How I Got The Shot: Bedded Whitetail Fawn
The wind was blowing a branch in front of the Fawn and I had to time the shot to keep the branch out of the photo. The light was also poor, so I was shooting at a very low shutter speed but I had my camera on a beanbag so I thought I could get by with it.
I had my camera resting on a bean bag draped over the open window of my pickup.
Gear Used:
Canon EOS 7D Mark II
Canon EF 100-400 mm f/4.5-5.6 L IS II USM
Technical:
Location: Sequoyah National Wildlife Refuge (Oklahoma)
Date & Time Taken: August 24, 2018 (08:26:26 A.M.)
Aperture Priority
Aperture: f5.6
Shutter speed: 1/200 sec. (as determined by the camera)
ISO: 2500
White Balance – Auto
Metering Mode: Evaluative
Exposure Compensation: 0 EV
Back-button Focus
Single Point Focus
Focal Length: 400 mm
Processed With Luminar 4
Related Posts: