I have been photographing Great Blue Herons and Great Egrets the past few weeks catching and eating fish. The area that they are in is drying up and the fish are in small shallow areas. When this occurs it brings lots of these birds into the area to feed and photographing them is fast-paced.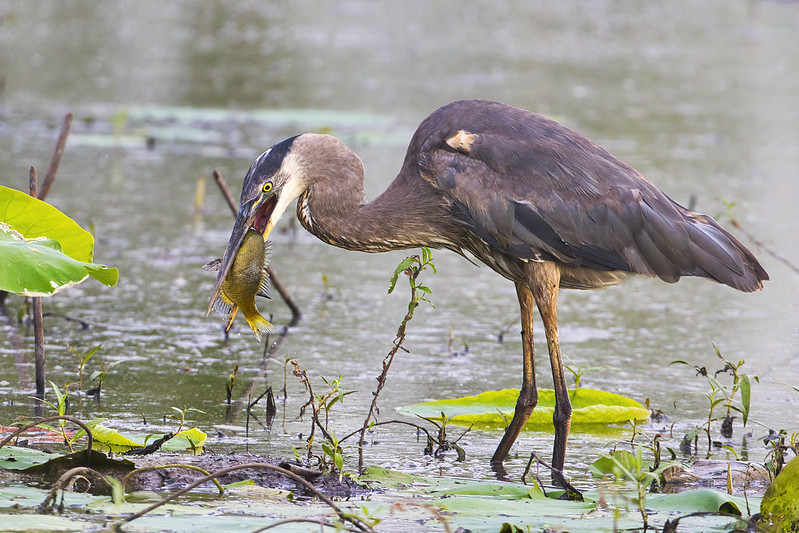 How I Got The Shot – Great Blue Heron With Large Sunfish
I parked on the side of the auto tour road in the area known as Tuff Pond. I had my camera and lens resting on a bean bag draped over the open window of my pickup. Tuff Pond is at the Sequoyah National Wildlife Refuge in Oklahoma.
Technical:
• Location: Sequoyah National Wildlife Refuge (Oklahoma)
• Date Taken: June 20, 2020
• Aperture: f5.6
• Shutter speed: 1/640 sec.
• ISO: 2000
• Exposure Bias: +1/2 EV
• Exposure Mode: Aperture Priority
• Focal Length: 500 mm
• Lens: Canon EF 500 mm f/4L IS USM
• Camera: Canon EOS 7D Mark II
More Of My Photos Of Great Blue Herons