I photographed this Ring-necked Snake on the same day and location as the Red-bellied Snake I posted. This was on an Arkansas Country Road near my place in the Ouachita Mountains. The Red-bellied Snake and this Ring-necked Snake were my first time seeing and photographing these types of snakes.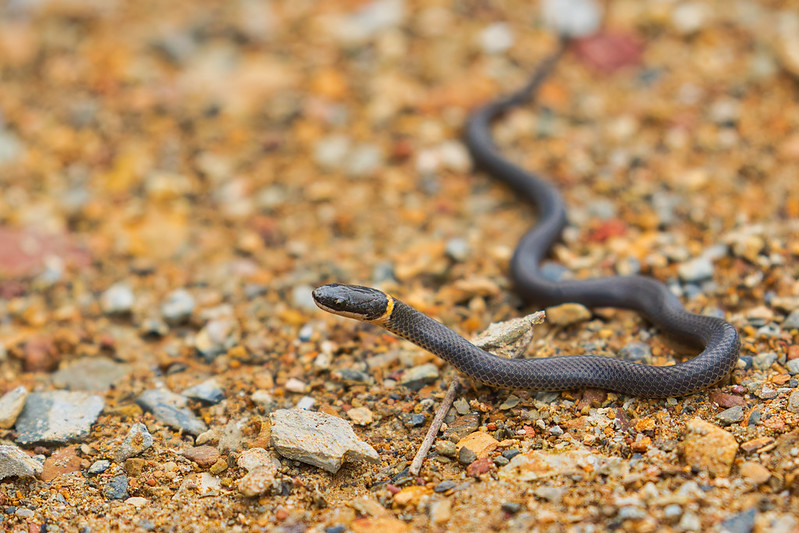 How I Got The Photo – Ring-necked Snake
When I approached this snake, it stopped, and I crouched down while hand-holding my camera.
Gear Used:
Camera: Canon EOS 7D Mark II
Lens: Canon EF 100-400 mm f/4.5-5.6 L IS II USM
Technical:
Location: Near the Ouachita National Forest (Arkansas)
Date & Time Taken: August 26, 2016 (12:50:24 P.M.)
Aperture Priority
Aperture: f7.1
Shutter speed: 1/1600 sec. (as determined by the camera)
ISO: 800
Metering Mode: Evaluative
Exposure Compensation: 0 EV
Back-button Focus
Single Point Focus
Focal Length: 400 mm
Processed With Luminar 4
Related Posts: