I photographed this Immature Bald Eagle at Charleston City Lake in Charleston, Arkansas.
Up until its fifth year, when it reaches sexual maturity, the immature Bald Eagle's plumage is dark brown with haphazard white striping.
The term "bald eagle" actually refers to a bird that is "white headed," not actually bald.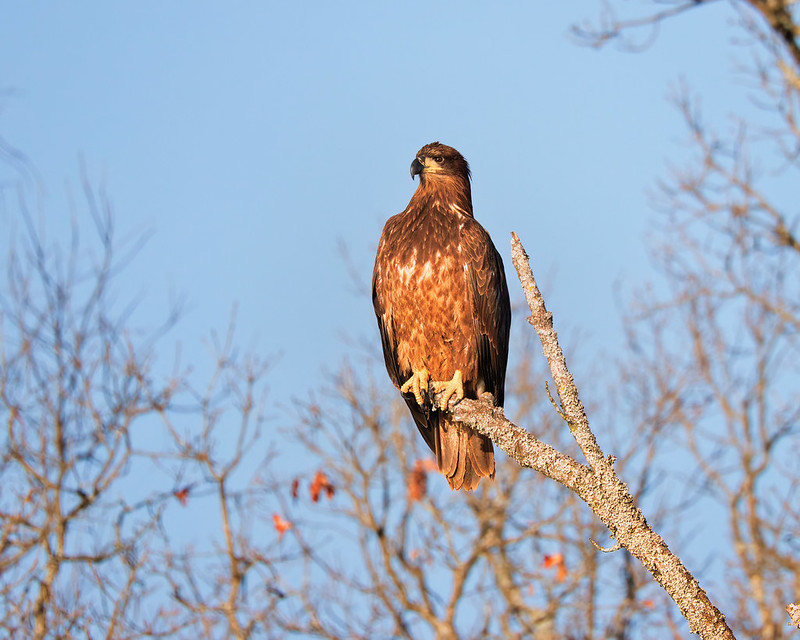 Immature Bald Eagle (Haliaeetus-leucocephalus)
Gear Used:
Camera: Canon EOS R7
Lens: RF 800mm F11 IS STM
Technical:
Location: Charleston City Lake (Arkansas)
Date and Time Taken: 

January 15, 2023

(09:39 A. M.)
Exposure Mode: Manual
Aperture: f11
Shutter speed: 1/2500
ISO: 1000 (Auto)
White Balance: Auto
Metering Mode: Evaluative
Back-button Focus
Animal Eye Single Point Auto Focus
Exposure Compensation:

0 EV

Focal Length: 800 mm
Related Posts: