I photographed this Prothonotary Warbler with a spider at the Sequoyah National Wildlife Refuge in Oklahoma. It flew near my pickup and waited a few seconds before eating the spider.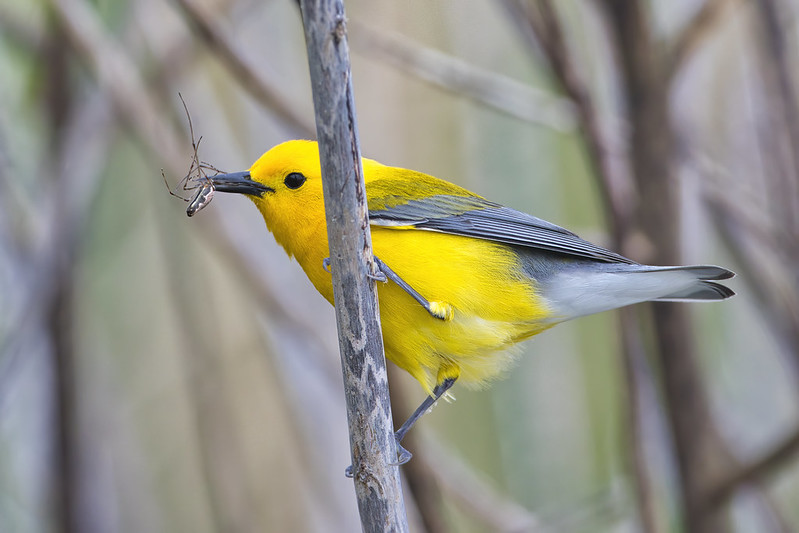 How I Got The Shot – Prothonotary Warbler With Spider
I parked at the Baker Parking area to photograph a Prothonotary Warbler build a nest in a tree cavity. While I was doing this, it perched on a limb near my pickup with the spider. It was a cloudy day so it was difficult to get good photos.

I was using a Canon EOS 7D Mark II camera with a Canon EF 500 mm f/4L IS USM lens. I had this setup resting on a bean bag draped over the open window of my pickup.
Taken on April 28, 2020, at 07:50 A.M.
Camera Settings
AV Mode
Back-button focus
Aperture f5.6
ISO 2000
Shutter speed – 1/500 sec.
Auto White Balance
Single Point, Continuous Auto Focus
Exposure Bias – +4/3 EV
Multi Metering
Focal Length – 500 mm
Here is a Photo of a Prothonotary Warbler I photographed in a different area of this refuge: Prothonotary Warbler Are Tolerant Of Humans