This Prothonotary Warbler came close to my pickup while I was photographing a Barred Owl. This was at the Sequoyah National Wildlife Refuge in Oklahoma. This seems to be the best way for me to photograph these birds because they seem to check me out when I am in their territory. I read that the Prothonotary Warbler are tolerant of humans and I believe this.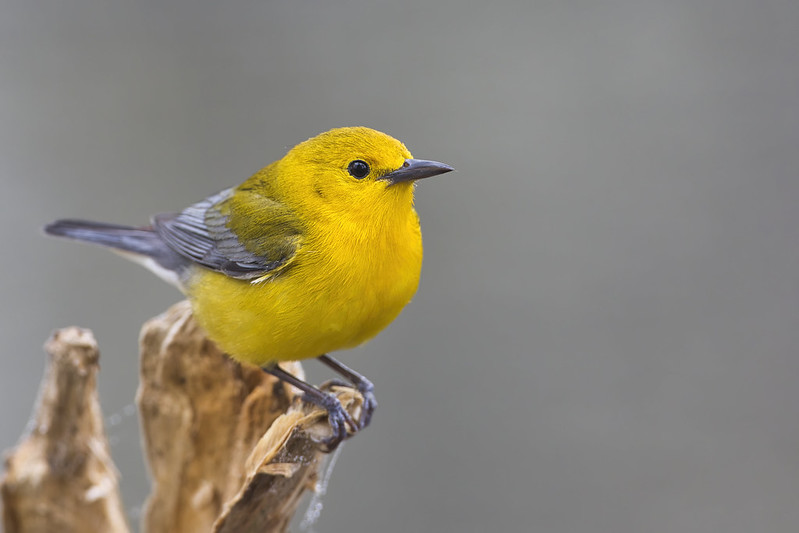 How I Got The Shot – Prothonotary Warbler
I was parked on the auto tour road photographing a Barred Owl when this bird flew and landed in front of me. I was west of the 4-corners intersection in the curve. Both birds were on the west side of the road. (It was a foggy morning).
I was using a Canon EOS 7D Mark II camera with a Canon EF500mm f/4L IS USM lens. I had this setup resting on a bean bag draped over the open window of my pickup.
Camera Settings
AV Mode
Back-button focus
Aperture f5.6
ISO 800
Shutter speed – 1/250 sec.
Auto White Balance
Single Point, Continuous Auto Focus
Exposure Bias – +1/2 EV
Multi Metering
Focal Length – 500 mm