If you look close at my photo of this American Coot you can see that it doesn't have webbed feet like a duck. I see lots of these birds during the winter at the Sequoyah National Wildlife Refuge in Oklahoma.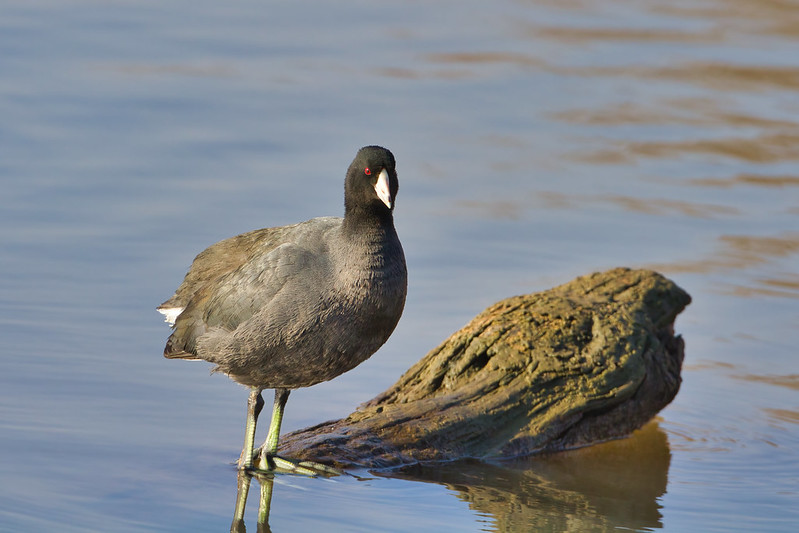 How I Got The Photo – American Coot
I parked on the side of the auto tour road near the Tuff boat ramp (Sequoyah National Wildlife Refuge). This Coot was on the south side of the road across from Tuff pond. I had my camera and lens resting on a bean bag draped over the open window of my pickup.
Gear Used:
Camera: Canon 7D
Lens: Canon EF 500 mm f/4L IS
Technical:
Location: Sequoyah National Wildlife Refuge (Oklahoma)
Date & Time Taken: February 6, 2012 (09:18 A.M.)
Aperture Priority
Aperture: f6.3
Shutter speed: 1/1600 sec. (as determined by the camera)
ISO: 320
White Balance: Auto
Metering Mode: Evaluative
Exposure Compensation: -1/3
Back-button Focus
Single Point Continuous Auto Focus
Focal Length: 500 mm
Processed With Luminar 4
Related Posts: