I photographed this Whitetail Buck with both of his antlers shed on Saturday (3-7-2020). I was at J. T. Nickel Family Nature and Wildlife Preserve in Oklahoma.
Whitetail Bucks shed their antlers once a year. Around here (Arkansas and Oklahoma) this happens between January and April. I have seen Bucks that shed their antlers before January and after April.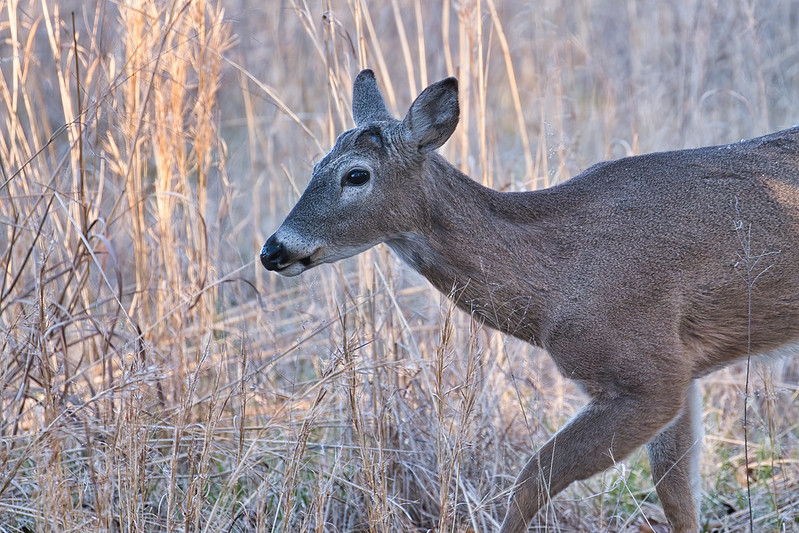 How I Got The Shot – Whitetail Buck Has Shed Both Antlers
This Buck was near an area that had just been burned (prescribed burn). I was standing behind a tree near the road. I was hand holding a Fujifilm X-T3 camera with a Canon EF 100-400 mm f/4.5-5.6L IS II lens attached with a Fringer EF-FX Pro.
Camera Settings
AV Mode
Back-button focus
Aperture f5.6
ISO 1000
Shutter speed – 1/250 sec.
Auto White Balance
Single Point, Continuous Auto Focus
Multi Metering
Focal Length – 400 mm
More photos from the J. T. Nickel Family Nature and Wildlife Preserve: