Photographing this Ring-billed Gull leaving the water with a shad was exciting and fast paced. It makes it worthwhile sitting on cold rocks and freezing my butt off. This was at Robert S. Kerr Reservoir (Kerr Dam) near Sallisaw, Oklahoma.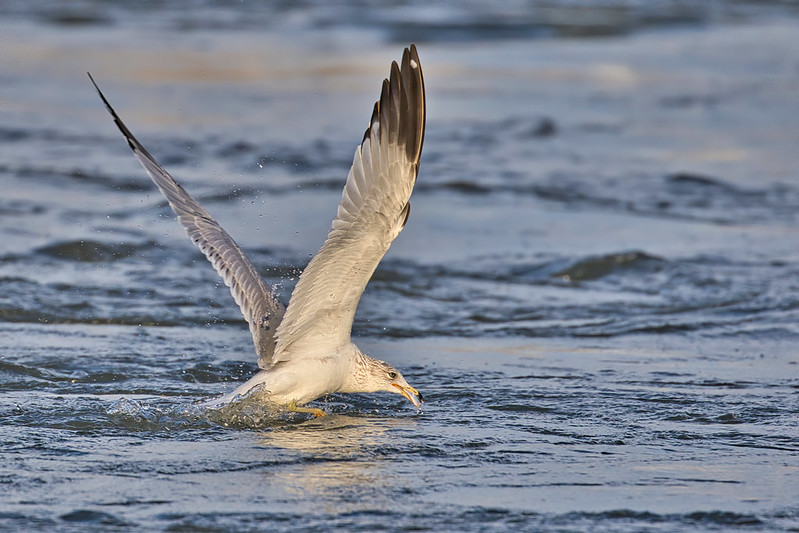 How I Got The Shot – Ring-billed Gull Leaving Water With Shad
I was hand holding a Canon EOS 7D Mark II camera with a Canon EF100-400 mm f/4.5-5.6L IS II USM lens this time. I get down in the rocks close to the water and wait for sunrise. As soon as I get enough light I start photographing the birds that are feeding near the Dam. I try to brace the camera and lens on my knee as I'm shooting.
Camera Settings
AV Mode
Back-button focus
Aperture f5.6
ISO 640
Shutter speed – 1/2500 sec.
Auto White Balance
Single Point, Continuous Auto Focus
Multi Metering
Focal Length – 400 mm