I photographed this Prothonotary Warbler in the vines near Miners Cove which is at the Sequoyah National Wildlife Refuge in Oklahoma. These birds like staying in the dense, woody areas near water which makes it difficult to get a clear shot of one.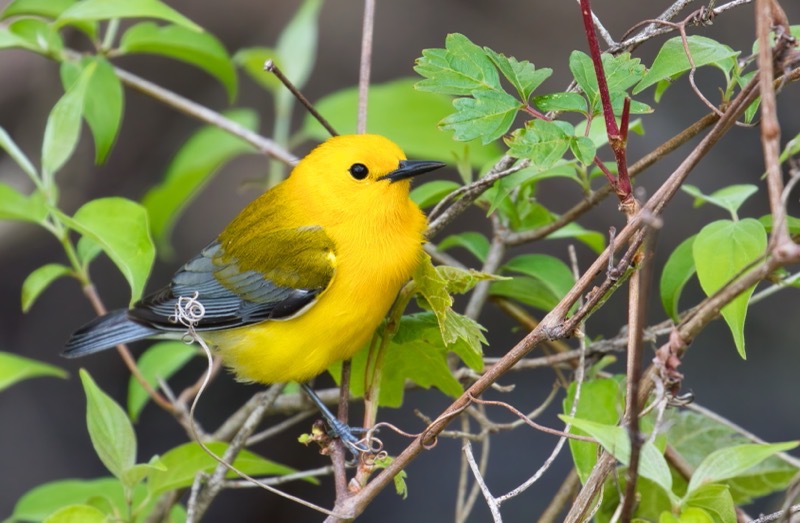 I parked in the area looking for a Raccoon that I had seen earlier. The Prothonotary Warbler came near my pickup and I got several photos.
I had my camera and lens resting on a bean bag draped over the open window of my pickup.
Gear Used:
Camera: Canon 7D Mark 2
Lens: Canon EF 100-400 mm f/4.5-5.6L IS II
Technical:
Location: Sequoyah National Wildlife Refuge (Oklahoma)
Date & Time Taken: April 26, 2018 (09:44 A.M.)
Aperture Priority
Aperture: f5.6
Shutter speed: 1/250 sec. (as determined by the camera)
ISO: 800
White Balance: Auto
Metering Mode: Evaluative
Exposure Compensation: 0.3
Back-button Focus
Single Point Continuous Auto Focus
Focal Length: 400 mm
Processed With Luminar 4
Related Posts: