When I saw this Pied-billed Grebe trying to swallow this fish yesterday, I didn't think it was going to succeed. Because of the size of this fish, I'm amazed that it was able to capture and carry the fish to the surface. They dive to get food. It took this bird only a few seconds to swallow the fish.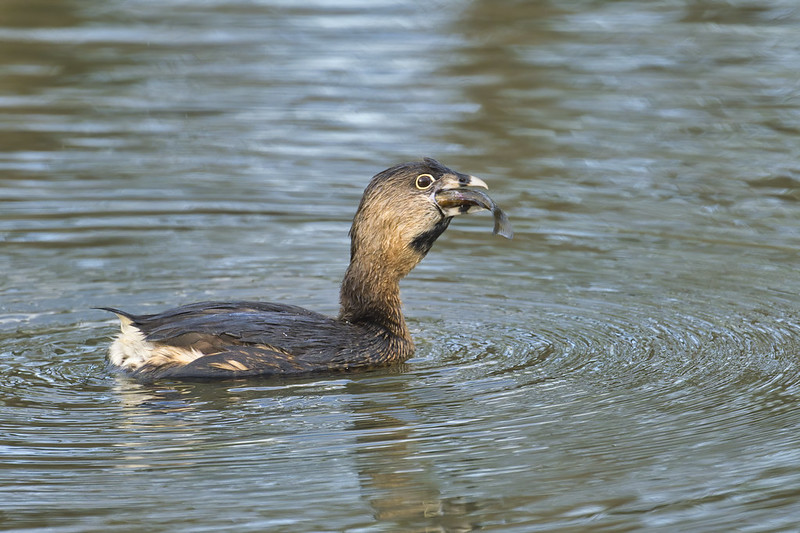 How I Got The Shot – Pied-billed Grebe Swallowing Fish
I parked at Miner's Cove which is at the Sequoyah National Wildlife Refuge in Oklahoma. I'm using a Fujifilm X-T3 camera with a Canon EF 100-400 mm f/4.5-5.6L IS II lens attached with a Fringer EF-FX Pro. I had this setup resting on a bean bag draped over the open window of my pickup.
Camera Settings
AV Mode
Back-button focus
Aperture f5.6
ISO 1600
Shutter speed – 1/640 sec.
Auto White Balance
Single Point, Continuous Auto Focus
Multi Metering
Focal Length – 400 mm
Here Are A Few Birds I Photographed Swallowing Fish