Embark on a journey to the Sally Jones West Causeway at the Sequoyah National Wildlife Refuge in Oklahoma, where a magnificent Great Blue Heron was spotted gobbling up a Gar! This breathtaking scene was captured with a Canon EOS 7D Mark II camera and a Canon EF 500mm f/4L IS USM lens, balanced on a bean bag perched on the open window of the photographer's pickup truck.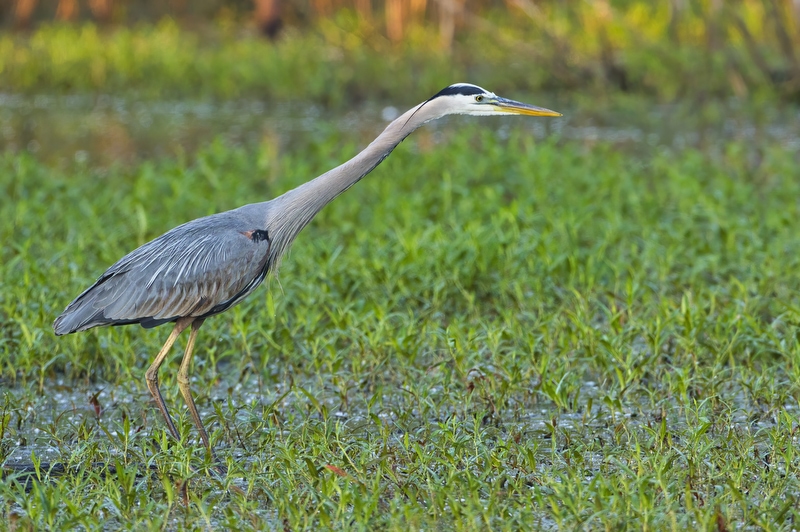 What makes this moment so remarkable is the impressive size of the Gar, a predator known for its long sharp teeth and heavily armored scales. Yet, the Great Blue Heron managed to swallow this formidable fish in three tries, proving its remarkable strength and determination. Observing the bird's attempts to swallow the dry fish, the photographer deduces that the Heron was moistening the Gar by lowering it into the water, facilitating the ingestion process.
Technical Details:
Location: Sequoyah National Wildlife Refuge, Oklahoma
Date Captured: May 18, 2020
Aperture: f5.6
Shutter speed: 1/500 sec.
ISO: 2000
Exposure Bias: -.03 EV
Exposure Mode: Aperture Priority
Focal Length: 500 mm

Experience the thrill of the hunt, the beauty of nature, and the raw power of the Great Blue Heron in this stunning capture!