I photographed this Baby Coyote at the Sequoyah National Wildlife Refuge in Oklahoma. I didn't see the Mom Coyote, but that doesn't mean she wasn't around.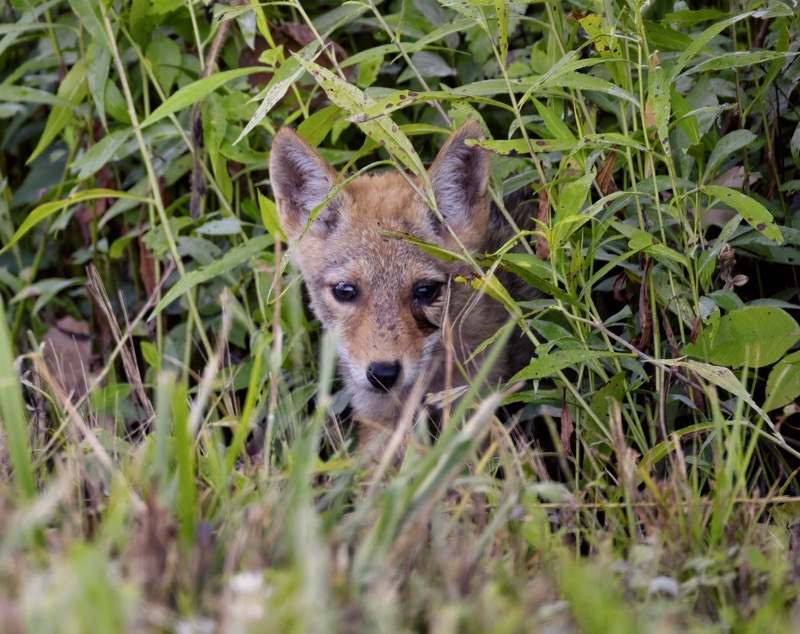 How I Got The Photo: Baby Coyote
I first saw this Baby Coyote on Saturday, and it was near the start of the auto tour road. I found it again Sunday about 100 yards from the first location. It would go into the cornfield when I got near it.
In the first photo, I was hand-holding my camera and lens. In the second photo, I had my camera and lens resting on a bean bag draped over the open window of my pickup.
Gear Used:
Camera: Canon EOS R5                            
Lens: Canon EF 800 mm f/11 
Technical: First Photo
Location: Sequoyah National Wildlife Refuge (Oklahoma)
Date Taken: June 19 – 20, 2021 (8:58 and 7:49 A.M.)
Aperture: f11
Shutter speed: 1/250 and 1/160
ISO: 2500 and 100 (Auto)
White Balance: Auto
Exposure Mode: Manual
Metering Mode: Evaluative
Back-button Focus
Continuous Auto Focus
Exposure Compensation: – 1/3 and – 2/3
Focal Length: 800 mm
Processed With Luminar
Related Posts: